Yesterday I started a page in my sketchbook further exploring some shapes I had done in the past and found interesting. I developed them into a stylized fish motive and repeated them in quite a rigid way, as I sometimes like to do. I arranged the components in a manner that's far from realistic but still gave the impression of a school of fish.
I completely filled the page with the motive, I find it quite a calming thing to do. Then I started the most fun part in my opinion, which is adding colour and texture. For this one I whipped out my favourite sketching tool: my golden gel pen 😄 I also thought some turquoise would look nice, especially next to the gold. I'm not too crazy about the orange, but when I'm working on something in my sketchbook I usually try not to allow myself to overthink things too much, so I just went with it anyway.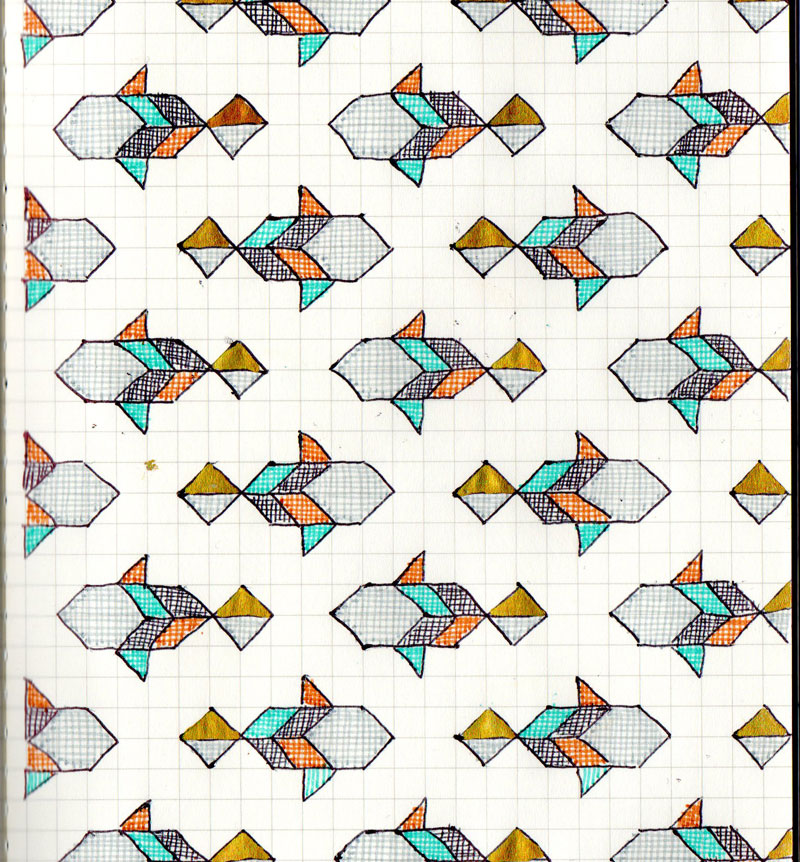 I liked the result so much that I decided to recreate the pattern digitally. I didn't think of taking screenshots, so I've got only the end result to show. I stuck with the original layout and only chose to change the colours to more of my usual palette which varies a bit from time to time, but mostly stays the same. What can I say, I just really like baby pink and mustard yellow! Although, lately, I seem to have developed a fondness for black as well.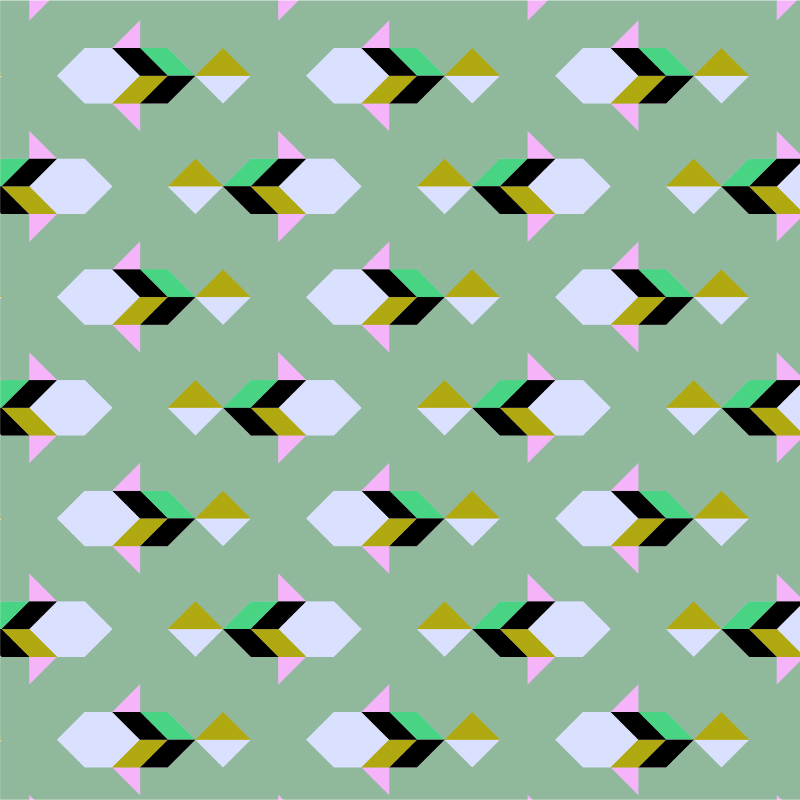 So that was my quick little share of something I created today, as I myself always love to see a glimpse of what people have been up to creatively. I'll try to maybe catch more of the stages for next time!
If you'd like to see some more of my sketchbook, head on over to this post.