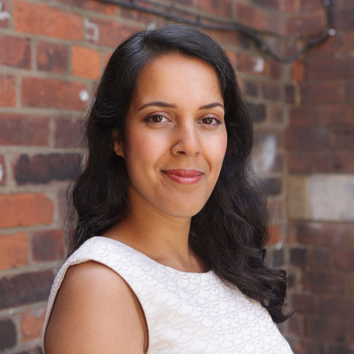 I have come to believe that the things that matter most in life are the experiences you have and the people you share them with. Over the years I have also come to know that the actual things in your life, the ones you own and can hold in your hand, often also make a huge difference. I know now that the personal items that surround me have the power to uplift and comfort me.  I've decided to pursue surface pattern design as I want to be able to design for all of these items that bring me joy on a daily basis.
My inspiration comes from many different sources and living in London has played a major role in my creativity. Having the opportunity to visit countless museums, galleries and gardens that are right at my doorstep and being surrounded by very diverse and impressive architecture makes for an environment that I find very inspiring. Some of my favourite places to stroll around for inspiration include the Victoria & Albert Museum, the Saatchi Gallery and the Barbican Conservatory.
I want to help people turn their houses into homes and want them to feel excited about collecting beautiful things. Surface pattern design to me is a channel to express ideas, interests and moods and a very direct way of contributing to the beauty in everyday life.
xoxo Tishya